Computer Science
A. Panel Members
The following are members in the computer subject panel in 21-22:
Mr. Chan W. M. (F1 CL coordinator)
Ms. Hui Y. C.
Mr. Kwok S. K. (Department Head, F2 - F3 CL, F4 - F6 ICT coordinator)
B. Syllabus
Computer Literacy (F.1 - F.3)
Our school-based CL curriculum covers both essential IT skills (e.g. Office software and information literacy) and STEM education (e.g. programming, maker, and artificial intelligence), so as to nurture students' skills in solving problems using technology. The AIoT project (F.3 second term) serves as a capstone project, where students have to apply their knowledge and skills in programming, maker and AI to solve a real-life problem. They are expected to develop their collaboration, communication, creativity, and problem-solving skills throughout the three-year course.

First Term
Second Term
F.1

Online Learning Modules, including:

Information Literacy
Word
PowerPoint
Chinese Input Method

Micro:bit and Electronics
Excel

F.2

Computational Thinking
Mobile App Development

Python Programming

F.3

Artificial Intelligence
(CUHK Jockey Club AI For the Future Project)

Artificial Intelligence of Things
(AIoT Project)

Information and Communication Technology (F.4 - F.6)
The Senior Form ICT curriculum helps students develop knowledge and skills of computer and information technology. All of our ICT students would study Elective D as their elective module, which provides solid foundation in programming and algorithm for their future studies and career, especially in technology-related disciplines such as computer science, information systems, financial technology, data science, and artificial intelligence.

Compulsory Part
Elective Part
F.4

Information Processing
Computer System Fundamentals
Internet and its Applications
Basic Programming Concepts
Social Implications

Software Development (Module D)

Programming
Programming Languages
Systems Development

F.5
F.6
C. Life-wide Learning Activities
"High School Machine Learning" Programme
It is a pilot programme co-organized by our school and Prof. Stanley Chan's team, Department of Electrical and Computer Engineering of Purdue University. The programme can provide a platform for students to taste the state-of-the-art technology (Machine Learning and Artificial Intelligence) and learn from the leading scholars in the field, so as to motivate students to further explore their talents in STEM. In 2020/21, we have 9 Lam Woo students who satisfactorily completed the programme and received the certificate.


CUHK Jockey Club AI For the Future Project
Our school is one of the 18 participating schools in CUHK Jockey Club AI For the Future Project in the year 2020/21. The Project's objective is to create a new AI (Artificial Intelligence) curriculum, a sustainable AI education model, with relevant supporting infrastructure to establish a conducive ecosystem in AI education for Hong Kong's secondary schools. For example, in F.3 AI lessons, students made use of artificial fruits to train their own AI model to distinguish different kinds of fruits, and they designed a Python program to apply the trained model for solving different real-life problems.

Other than F.3 AI curriculum, our students also participated in the following AI activities organized by the Chinese University of Hong Kong (CUHK):

AI for the Future Virtual Boot Camp 2020
AI for the Future Summer Camp 2021


Mass Robot Programming for World New Record
23 F.1 and F.2 Lamwooers, together with more than 500 students from other schools, set a new world record on the most people programming robotics simultaneously within one hour successfully in August 2021. The record was certified by the Guinness World Records. The event was organized by the Hong Kong Productivity Council.


Robotics Training Programme
Our school offers regular training programme in robotics (e.g. Arduino, Lego EV3) to ensure that students who are interested and talented in IT/STEM can unleash their potential. Knowledge and skills in mechanics, electronics and programming would be covered. The elite students are given opportunities to participate in robotics competitions.


Robotics competitions


Event
Participants
Award
國際機器人節2019

Tse Chun Mong
Wong Pok Yuen
Wong Wang Hong

全自動機器人相撲賽事第三名
2019亞太機械人聯盟競賽香港選拔賽

Leung Chun Wai
Tse Chun Mong
Wong Wang Hong

中學組相撲賽亞軍
第四屆海峽兩岸暨港澳機械人大賽(2019)

Ho Lap Yin
Leung Chun Wai
Kwok Yin Hei
Wong Pok Yuen
Wong Wang Hong

中學組遙控機械人擂臺大賽A組季軍
Hong Kong STEM Robotics Competition 2019

Chan Hok Chi
Kwok Yan Tung
Wong Sze Wing

Winner Award in A.I. Cubemania

Cheng Tsz Wing
Lee Hing Tik Ryan
Leung Wing Him

3rd runner-up award in Senior Secondary Division
World Robot Olympiad Hong Kong 2018

Ho Lap Yin
Tse Chun Mong
Wong Wang Hong

二等獎



Programming Enrichment Course
Our school offers programming enrichment course (e.g. C++ / C, Python) to equip our students with advanced techniques in algorithm design and computational thinking, after they have completed the F.2 Python curriculum in the CL lessons. The elite students are given opportunities to participate in programming competitions.

Programming competitions

Event
Participants
Award
CodeQuest 2021 Global Tournament

Mei Ka Wai

Second Prize
(全球二等獎)

Hong Kong Secondary School Coding Challenge 2021

Mei Ka Wai

Bronze Medal
International Coding Elite Challenge 2021 (Hong Kong & Macau)

Mei Ka Wai

Gold Award

Choi Chak Long

Silver Award

Yao Kit Hei Joshua

Bronze Award
Hong Kong Olympaid in Informatics (HKOI) 2020/21

Mo Tsz Hin

Bronze Medal (Junior Group)

So Chun Hin

Honourable Mention (Junior Group)
Hong Kong Olympaid in Informatics (HKOI) 2019/20

Mei Ka Wai

Certificate of Achievement - Finalist
(* The final event was cancelled due to pandemic)

Mo Tsz Hin

So Chun Hin

Hong Kong Olympaid in Informatics (HKOI) 2017/18

Li Ka Wing

Gold Medal (Senior Group)

Fong Tsz Lo

Bronze Medal (Senior Group)

Kwok Kai Yin Pollux

Bronze Medal (Senior Group)



Maker Competitions

Event
Participants
Award
IET Faraday Challenge Hong Kong Final 2021

Chan Nok Yiu
Lam Yan Wing
Leung Si Ping
Sam Hui Yin
Wong Yu Hang

1st runner up

Chan Yi Ga Ingrid
Law Tsz Yan
Leung Ho Yat
Ng Serene
Yueh Hoi Lam

Merit Prize
BBC micro:bit Maker Challenge 2021

Lam Kai Fung

Merit Award

Or Yuet Tung Esther

Merit Award
IET Faraday Challenge Day 2019

Tam Tsz Ching
Xue Hoi Ching
Ho Man Hoi Herman
Li Yan Chung
So Chun Hin
Suen Tsz Hin

Merit Certificate



Quiz Competitions

Event
Participants
Award
【科創•起•承】知識競賽(2021)

Li Yi Yui

2nd runner up
(Senior Secondary Division)

Our School

Most Active Participating School Award
(Secondary Division)

Visits and Seminars
Our students have a wide range of opportunities to attend visits and seminars related to the high-tech industries, such as manufacturing technology industry and banking industry. From the visits and seminars, students can learn about the IT applications such as industry 4.0, smart city, financial technology, etc.



IT/STEM Enrichment Classes
Our department offers IT/STEM enrichment classes, such as virtual reality and argmented reality (VR/AR), and programmable drones, so that students can keep abreast of the technological advances.


IT/STEM External Programmes
Our students actively participated in different IT/STEM programmes organized by universities and external organizations, such as "Girls Go Tech Programme" organized by The Women's Foundation and "HKPC STEM Network" offered by the Hong Kong Productivity Council and Community Partner Foundation.
D. Facilities

Our Collaborative Learning Centre (CLC) was renovated in 2021. Computer Literacy (CL), Information and Commmunication Technology (ICT), as well as after-school programming and robotics training workshops take place in CLC. A flexible seating arrangement is allowed with movable tables and chairs to facilitate collaboration among students.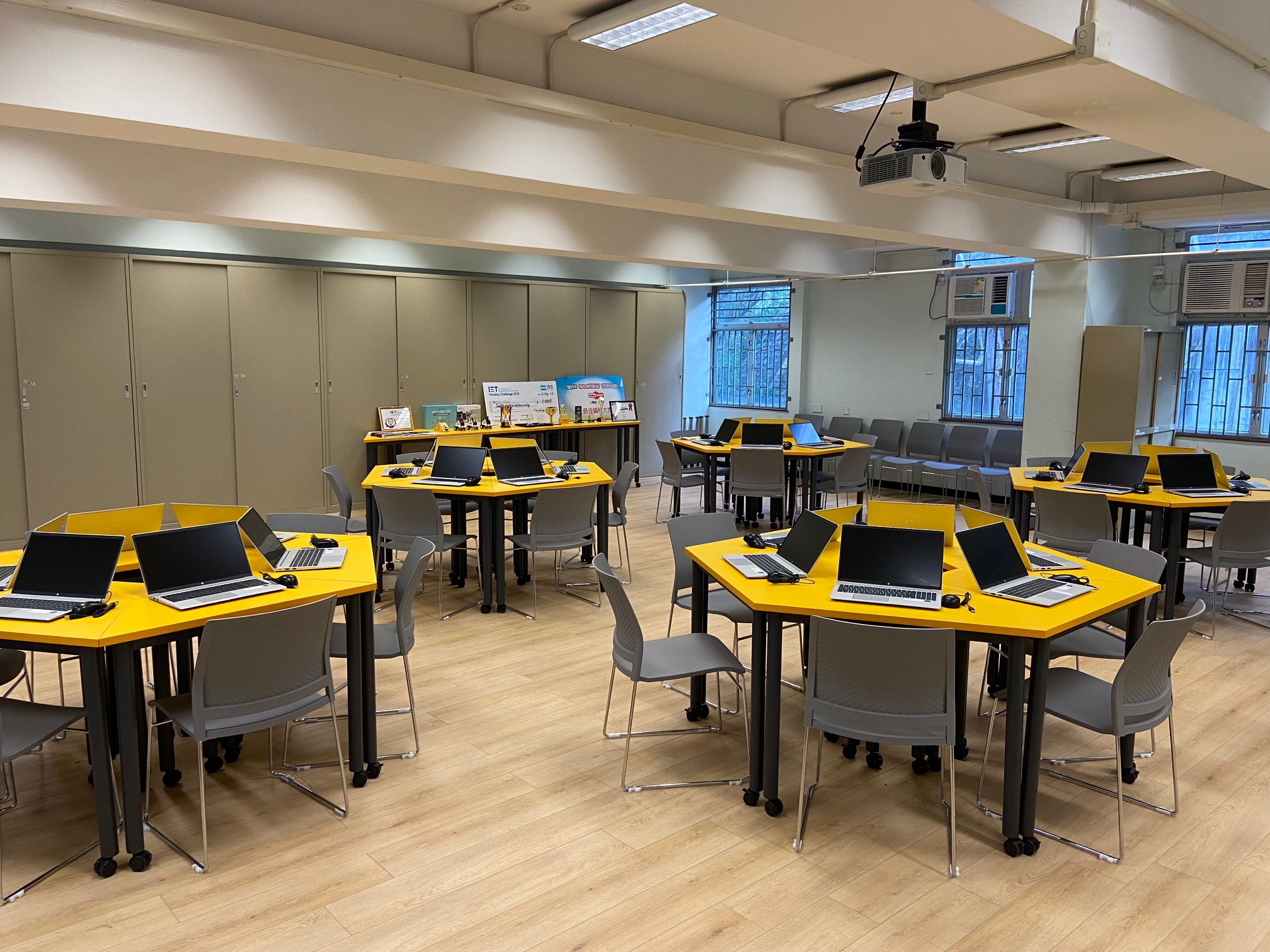 Robotics corner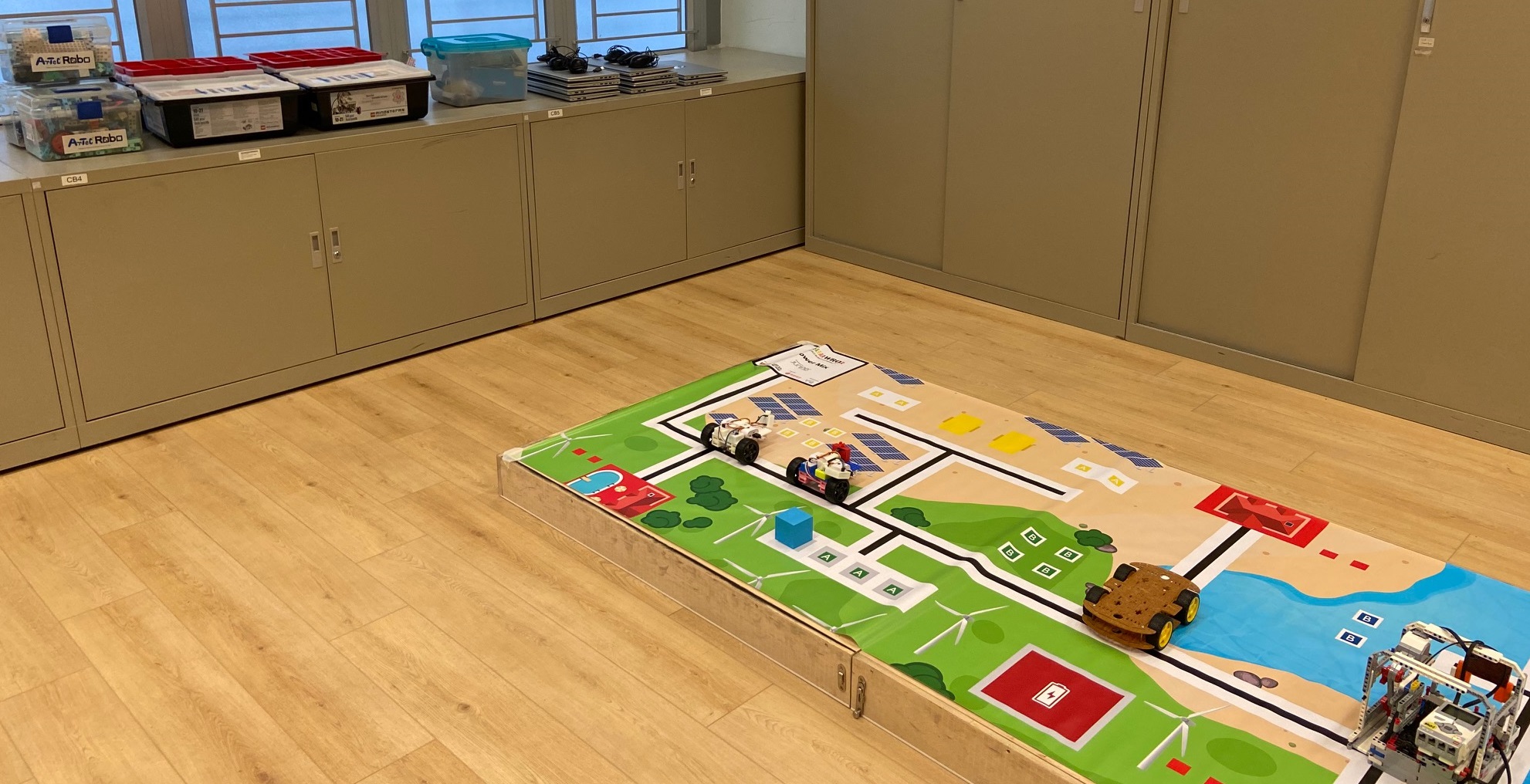 Micro:bit and projects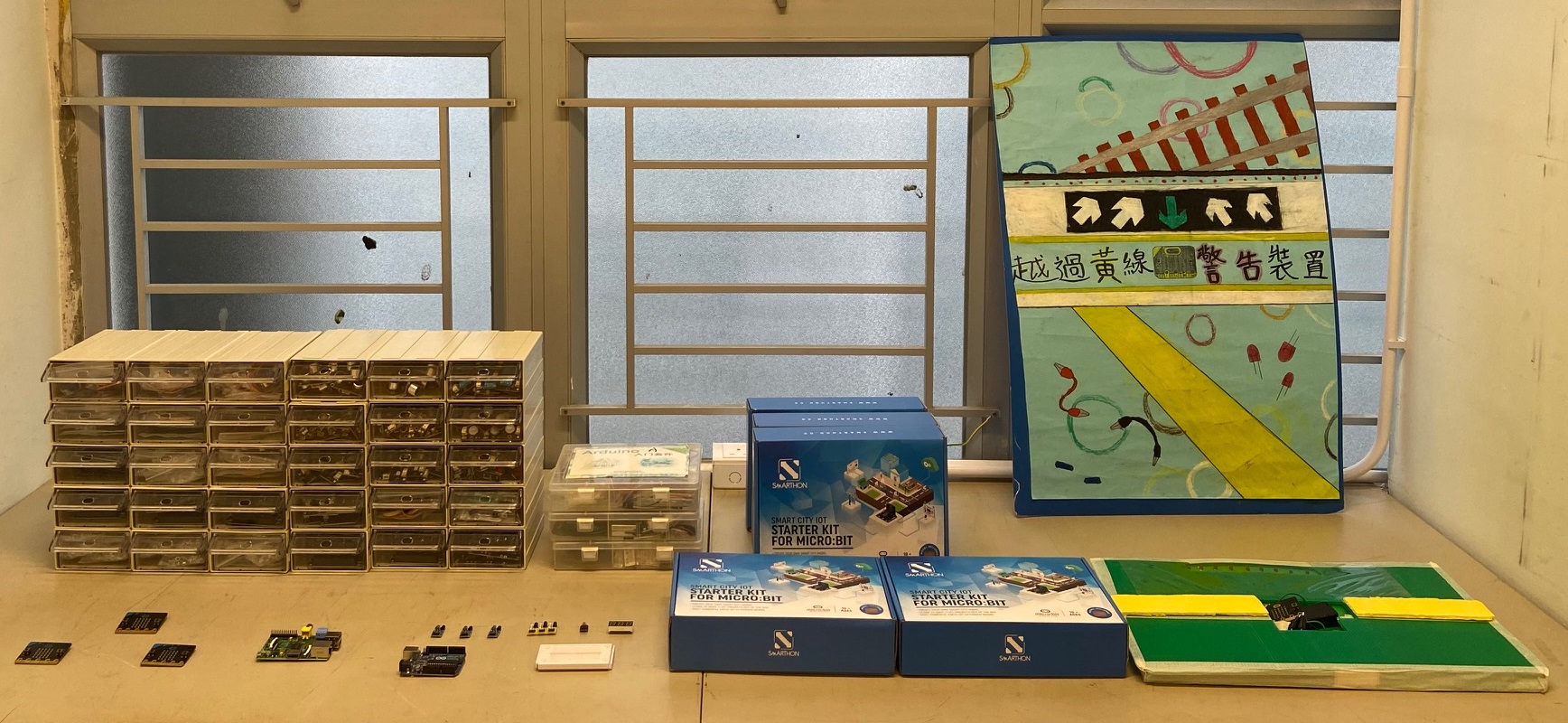 Artificial Intelligence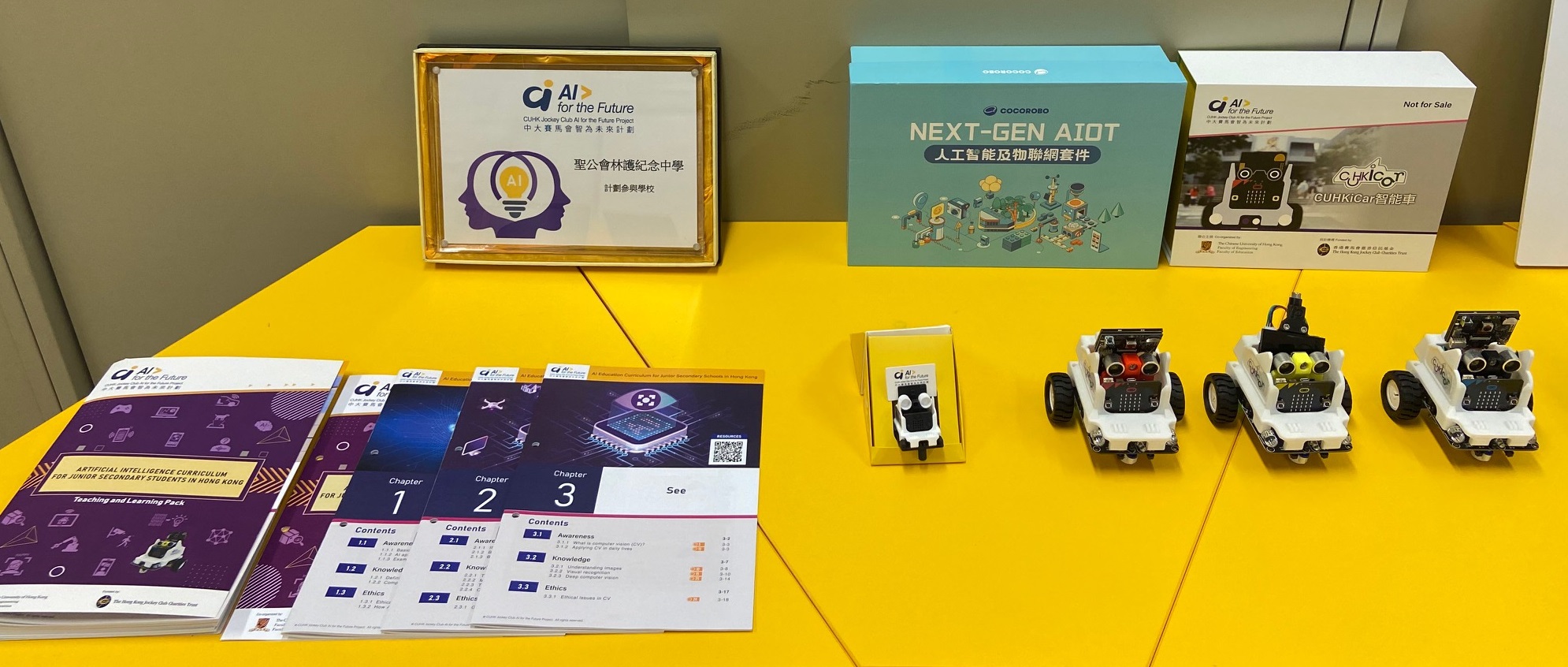 Prize showcase

E. Self Learning Websites
G. Common Computer Dictionaries
H. Online technology-related magazines