General Education
Inspired by the General Education offered by the universities, Lam Woo General Education are conducted to broaden students' foundation and horizons.
In 2021/22, university lecturers, PhD holders, book writers and TV programme hosts were invited to conduct 12 courses and 5 online seminars (during special holiday) in their field of expertise.
The courses include:
法文入門課程
德語及德國文化入門
中國象棋中的心理學
博弈論
法語入門二
邏輯學探究工作坊
天文觀星入門
Programming For Boardgame
生物科技探究
孫子兵法與桌遊
性格心理學工作坊
數學魔術工作坊
Seminars include:
我想和你鬥命長 (picture below)
亂世守城 — 100分鐘的墨家學徒一日體驗
鑒往昭來 — 閱讀古文經典如何改變我的人生
圖靈測試 — 機器可否有智慧?
愛情中的哲學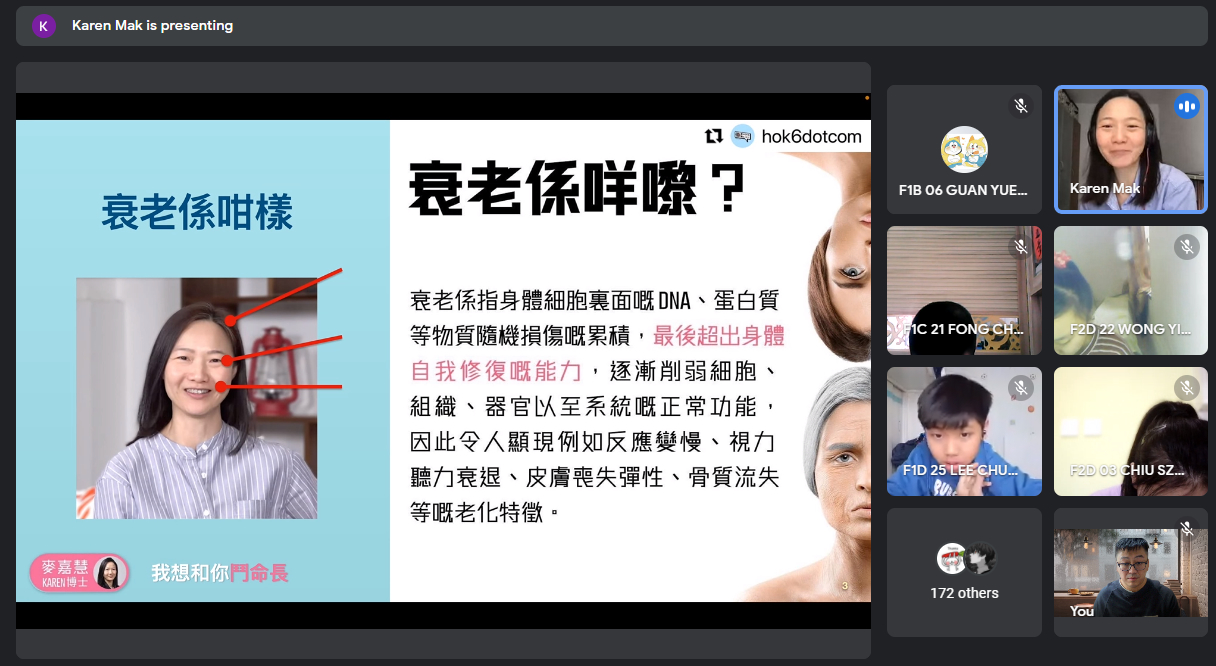 In 2022/23, apart from the courses and seminars, we have provided general education lessons for all F.5 students. F.5 students can choose one of the nine following courses in the first term:
Bones Don't Lie: 法醫人類學工作坊
人、器、機: 科技文明與人類發展
香港七千年:從史前到租借新界
孔子沒說過?!東亞儒家文化的影響與反思
Music and the society
Mindfulness
Aviation and Flight Simulation
Cooking Lovers
Theory of Knowledge
Lamwooers will be enlightened from these scholars and enjoy learning!