2021-22
Lam Woo Robotics Team achieved excellent results
2022-08-23
Lam Woo Robotics Team participated in the "Robotics Intelligence DIY 2022" organized by the Hong Kong Science Museum and Creative Power and achieved excellent results. A team formed by F.4 ICT students won the championship out of 28 participating teams, while another team formed by F.2 students won the 1st runner-up.
Team Leader:

Luk Ho Hin (4E)

Champion

Team Members:

Cheung Ming Tai (4E)

Mo Tsz Hin (4D)
Team Leader:

Yip Kyle (2A)

1st runner-up

Team Members:

Chan Sheuk Yin Isaac (2D)

Kwok Chun Hei (2A)
Congratulations to the students above, and thank our alumni (and the former robotics team members) Mr Ivan Leung and Mr Tom Ho for their guidance.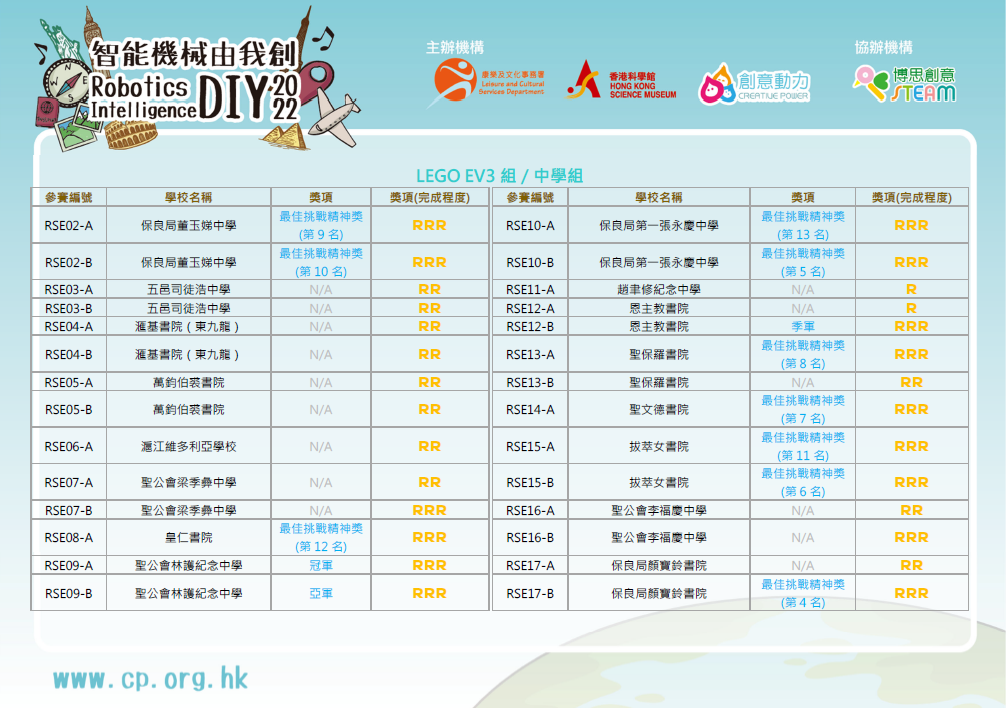 林護機械人校隊於2022年8月參與由香港科學館及創意動力教育協會主辦的「智能機械由我創2022」,並於28組參賽隊伍中脫穎而出,勇奪佳績。由中四學生組成的隊伍榮獲冠軍,而由中二學生組成的隊伍則獲亞軍。
在此恭喜奪獎同學,亦感謝林護機械人校隊前隊員梁晉瑋校友及何立言校友對師弟們的指導。