2021-22
Hong Kong Olympiad of Informatics (香港電腦奧林匹克競賽) 2021/22
2022-01-12
Three of our students participated in the Final Event of Hong Kong Olympiad of Informatics (HKOI) 2021/22 on 18 December 2021. All of them achieved encouraging results in the event.
Group

Participants

Awards

Senior

So Chun Hin (5E)

Bronze Medal

Junior

Mo Tsz Hin (4D)

Bronze Medal

Lau James (2C)

Honourable Mention
HKOI is an annual software programming competition for secondary school students in Hong Kong. It emphasizes problem-solving techniques and programming skills. Medalists will then be invited to join the HKOI Training Team for intensive training.
Congratulations!
For further details, please click here.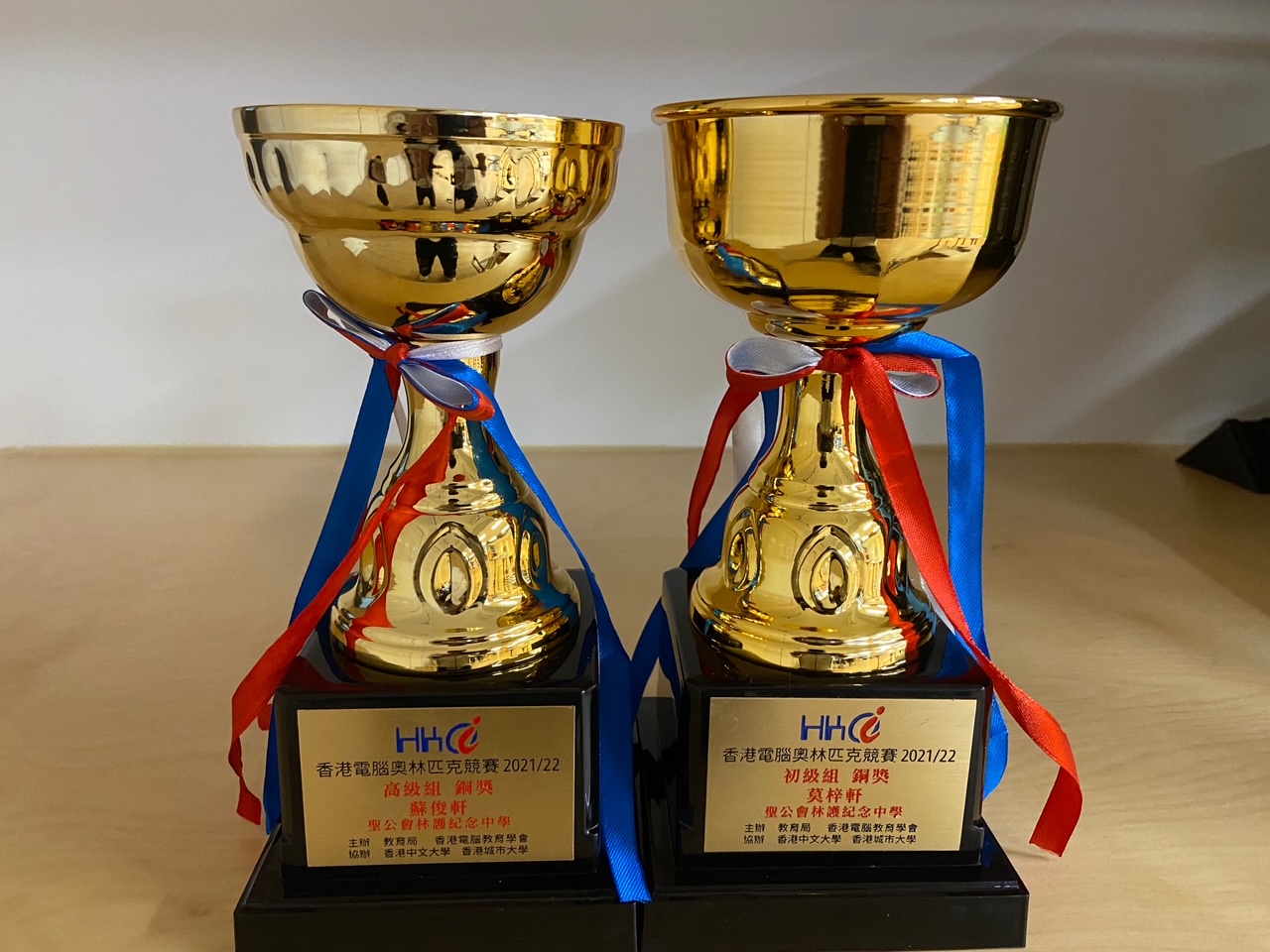 本校三名學生於2021年12月18日參加「香港電腦奧林匹克競賽2021/22」決賽,均獲佳績。
組別

得獎學生

獎項

高級組

蘇俊軒 (5E)

銅獎

初級組

莫梓軒 (4D)

銅獎

劉鎮溪 (2C)

優異獎
「香港電腦奧林匹克競賽」是一年一度的中學生電腦編程比賽,著重解題的技巧及編寫電腦程式的能力。金銀銅獎得獎者可獲邀請加入「香港電腦奧林匹克競賽」精英訓練隊,接受密集式訓練,備戰外地賽事。
恭喜以上獲獎同學!
詳請可按此參閱競賽的官方網頁。